Bruce Wigle


Managing Partner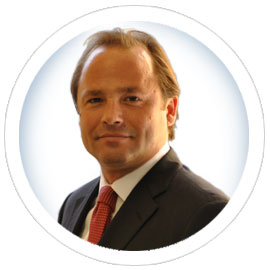 bwigle@baystreetcommunications.com
647.496.7856
Bruce is a corporate communications specialist with strong capital markets knowledge.
He has more than 15 years of experience working with senior management teams of Canadian
and international public companies across a wide range of industries, advising on continuous disclosure
best practices, investor relations, financial reporting, and media relations.
In addition to working with clients on ongoing strategic investor relations programs,
Bruce has been involved in communications mandates for several high profile M&A, IPO
and crisis management assignments.